Osiyo:




An exciting day!




Today, my new book titled NATIVE AMERICAN TRADITIONS 2014

is published and available to the public.




A sharing about Native American traditions, culture and pow wows and the Fire Ring stories.Sharing the etiquette and respect with the reasoning's and whys in a "Simple Fashion" from our Walk upon the pathways set before us each day. The information is right on to Traditions, Culture and Ceremonies. And is detailed in Traditions which are thousands of years of heritage Culture of the Native American Indians. Informational for all ages!




You are invited to come take a PEEK?



Special Announcement
Bob's newest book just hit the market!
You are invited to take a peek?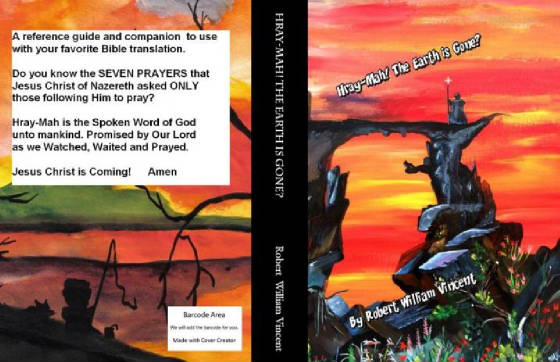 Downloads: Pabear48 Books
Zip File PDF Books
Available for ONLY 99 cents Copy and Paste Links
1. Nine Months and One Day
Spanish:
http://bullszi.com/productdetails.php?productid=83558
2. Nine Months and One Day
English:
http://bullszi.com/productdetails.php?productid=64051
3. Native American Traditions 2014
http://bullszi.com/productdetails.php?productid=83559
4. Hray-Mah Jesus Christ is Coming!
http://bullszi.com/productdetails.php?productid=64052
5. Hray-Mah God's Word To A Man Volume Two
http://bullszi.com/productdetails.php?productid=83556
6. HRAY-MAH JESUS CHRIST IS COMING! THIS IS THE LATTER DAYS
Osiyo:
We are happy to now be able to offer 49 cent shipping on every hand crafted Native American Regalia at our new Bullszi shop.
Fixed shipping to the USA
We invite you to come and explore our new shop, and enjoy low fixed shipping to the USA States ONLY.
Annlee Cakes Native American Regalia and Crafts
We are excited with the opening of Bob's newest online shop which carries jewelry, drinkware, office, clothing and household products each designed with the Master Paintings of Arkansas City, Kansas artist/author Robert William Vincent (aka) pabear48.

Over 145,000 art designed products for the entire family.

Just in time for the holiday shopping for special gifts at Christmas and for those very special relatives and friends. Even a line of clothing for children and babies, as well as items for the pets.

Imagine their reaction when they discover they are wearing a pair of earrings that the Art Master Painting sells for $249,000 and they are wearing a pair?

Or they have a neat water bottle or Themos with Art Paintings? Even art-prints for the wall decor!

Maybe a beautiful keepsake box or a new mouse pad? Even that perfect t-shirt!

Thousands of items, gadgets and gifts are a finger tip at hand. Year around shopping made easy!

Every product GUARANTEED, Simple no questions asked returns if desired? Safe and secure shopping with almost every credit card and site is protected by Mcafee. Simple to shop for that perfect gift!

All shops are owned by Annlee Cakes! We are the only representative of Bob's Art and Books.

Did you know Bob just published his 48th book?
Available in paperback, Hard-Cover, Kindle Reader, E-Book and in
Direct Download to computers.


You are invited to the Grand Opening! Come and take a peek!


Bear Charms and More
We opened our First Shop Online in 2005
That is 7 years of serving the public shoppers with a designer created shopping adventure. We are an established business providing the best products to our customers with a 100 percent GUARANTEED SATISFACTION.
You Dream----We Create

All Tribes and Clans Native American Indian pow wow style Regalia and Dance Items are hand crafted and cleansed.
Seed beaded earrings and jewelry. Traditional earrings and necklaces can be crafted exactly to your colors and style. And, choose #11 or #15 seed beads to be used.
At Pow Wows I am available to make quick fixes to Regalia. Last year, I was honored when they brought me a downed Eagle Feather during activities in the Circle and I was able to repair it and have it returned to the Circle. This was a blessing from Creator and Mother Earth.
My name is Trulee Ann "Standlee" Wells and I hand craft all my items. I am a Medicine Woman and I hope you enjoy scrolling through my creations and designs.
Give us a call! 620-441-8656

Annlee Cakes is located in Arkansas City, Kansas
408 East 5th Avenue 67005
Annlee Cakes Native American Regalia and Crafts
Serves the following areas:
Arkansas City, Winfield, Dexter, Sedan, Coffeyville, Caldwell, Oxford
OKLAHOMA
Ponca City, Newkirk, Blackwell, Tonkawa, Kaw City

Arkansas City, Kansas: Press Release
Annlee Cakes announces the Grand Opening of their new online store.
You are invited!
Come take a Peek!
Annlee Cakes Native American Regalia and Crafts
We carry hand crafted items for pow wows and Regalia. Dance and Circle items. Seed beaded earrings and natural dream catchers. Collectables, arrowheads, rattles, drums.
We are the representative of Artist/Author Robert W. Vincent (pabear48), and have his art prints and Originals at the store.
Announcing Bob's Art now available on Museum Quality Canvas Prints.
We also carry all Bob's Books!
This is it!

Simply click the Treasure Chest to come and visit
You shall be amazed!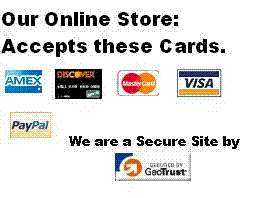 Brand New Bear Cave Shops
Jewelry Designed using the Art of
Arkansas City, Kansas artist/author
Robert William Vincent
Limited Editions
Clothing for entire family!
Office products and Art Prints
Drinkware...cups, mugs and more.
Over 140.000 items we created.
Visit: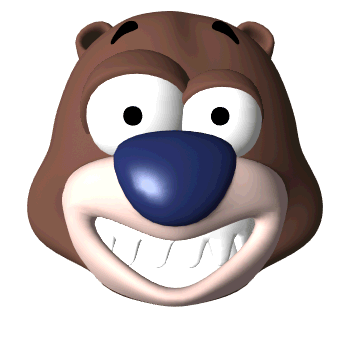 Your invited to come visit our Super Blog
Stay informed and up to date: Sign up for the E-mail
We have set it up for your convienence!
Click the button to Visit our Super Blog! Wow!


The Bear Cave System of Interactive Caves is a fully copy-protected entity owned by Mr. Vincent:

This copyrighted material may be quoted and/or reprinted for non-commercial purposes up to and inclusive of not more than two pages without the express written permission of the author and or publisher, provided the following credit line appears with any material quoted:
Taken from books by Robert William Vincent and more specific state the book and chapter.
Author expressly adopts and holds all copyrights unto his materials in every shape, manner and form and states: ANY INFRINGEMENT SHALL BE LEGALLY TAKEN TO COURSE FOR COPYRIGHT INFRINGEMENTS. Annlee Cakes is a Division of the Bear Cave System.
Copywrited @ as of November 09, 2004: Standard Copyright License
All violators will be taken to a Court of Law
Mr. Vincent may be contacted at:
408 East 5th Avenue, Arkansas City, Kansas 67005

The Bear Cave System of Interactive Caves is a fully copy-protected entity owned by Mr. Vincent:

This copyrighted material may be quoted and/or reprinted for non-commercial purposes up to and inclusive of not more than two pages without the express written permission of the author and or publisher, provided the following credit line appears with any material quoted:
Taken from books by Robert William Vincent and more specific state the book and chapter.
Author expressly adopts and holds all copyrights unto his materials in every shape, manner and form and states: ANY INFRINGEMENT SHALL BE LEGALLY TAKEN TO COURSE FOR COPYRIGHT INFRINGEMENTS. Annlee Cakes is a Division of the Bear Cave System.
Copywrited @ as of November 09, 2004: Standard Copyright License
All violators will be taken to a Court of Law
Mr. Vincent may be contacted at:
408 East 5th Avenue, Arkansas City, Kansas 67005